In the post-modern digital age, we have the tools we need to do the things we've always wanted to do. We can curve around the middle man if we want, and put our expressions of art out into the world. We live in fascinating times. There's so much out there and we have the means to explore and discover more than what any human beings have in their entire history. 
Let that sink in for a bit. 
We have access to what the entire world has to offer--give or take a few billion people.
Still, there's lots out there. And the thing that can be a little scary is that now everything seems to be moving so fast. 
I remember when I got my first smartphone in 2013. It was an iPhone 4S, and I was floored by how this little device could do so much while also fitting in my pocket. I could check out photos from friends I hadn't seen in ages. I could check up on futbol scores happening live in the UK. I could watch those games if I wanted to. I downloaded an Ana Tijoux album when I was stuck on the Orange Line in D.C. on my way to see friends--some of which I'd only spoken with online. Perhaps more importantly, I could read more: eBooks, audiobooks, and even comics: a whole library existed in my pocket.
Let's pull back again.
When that happened, my media consumption habits changed. As they did for you and everyone else when they got their hands on their first smart devices. The whole world changed, and in almost an instant.
What does all that have to do with writing?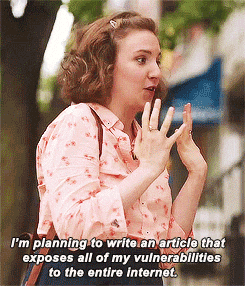 I've noticed a trend of writers and authors, especially we independent types, setting deadlines that are ultimately arbitrary. The book has to be published on this specific date!
When I ask why, there's usually a pause. 
I've also noticed that there are writers and authors who feel like it's absolutely necessary for them to have a fully polished novel ready to pitch to agents within a short timeline. 
If you can reach those deadlines, then great! 
But I do hope you understand why.
In 2013, the world suddenly sped up for me with my 4S. The fast motion stirred up a false sense of urgency.
I have to have this project done by such and such date.
If I don't, then...
Then, what? Billions of people will be gone and no one will be here to buy your book? Human beans aren't going anywhere. But yes, their attention spans are different. That doesn't mean what they're consuming is moving at the same rapid pace. What it does mean is that more people are producing more content and we have more access. Having more is not a means to speeding up time. It means that we have less time, and that feels like time is moving faster. 
We're inundated with content, and that's compressing time. There are millions of books out there in the world. No one will ever read them all, yet we keep writing them and putting more out there. 
Here's the thing, though: when we didn't have this much access, we weren't consuming with such urgency. We only had but so much to consume. Back then, many of us were consuming as much as we do now. 
I had six-hour VHS tapes with marathons of episodes from my favorite TV shows. I watched the hell out of those tapes. I absorbed every detail, and it became a passion. I took my time and learned everything about these shows with what tools I had. But these were all I had, so I embraced them dearly.
Now, these shows are on Netflix and Hulu and I can watch them whenever and however I want. It almost makes me not want them, because I feel security in that they are there.
Again, what does this all have to do with writing?
I'm not going to tell you how to write. By all means, get that project done, and get it done right! What I am going to tell you is that you have time--so much time. The fear of missing out is an irrational fear, one that's hardly ten years old yet in human history. 
Next time you find yourself obsessing with dates and expectations you've set for yourself (which may or may not be based on others), I want you to ask yourself:
If you don't finish your project right then, what's the worst--and the best--that could happen?
Please reload
The Recital
Available in Paperback & Kindle
on Amazon
Kyle V. Hiller is a freelance editor, published author. To inquire about his editing services, visit the services page. To read his work, check out The Recital and Project Anjou. If you're just hanging out, subscribe to his newsletter below, where you'll get posts like this delivered straight to your inbox! Stalk Kyle on Twitter and Instagram, too.